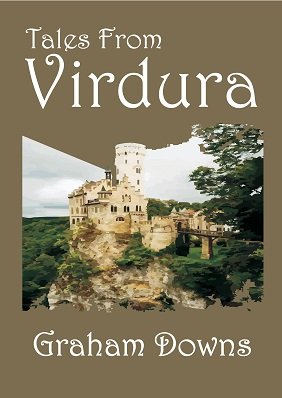 Explore Virdura, a world full of fantasy, magic, and drama.
Find out what happens when a dashing young farmer's son swoops a neighbouring daughter off her feet.
Meet Queen Tricia and the Royal Wizard Solon. Or Queen Celeste, her daughter, as she continues to struggle to come to terms with her new role as queen after the death of her mother.
Or read about Tobin the Bounty Hunter as he takes down Jarvis, a merciless criminal who brutally slit a blacksmith's throat.
All these stories and more await you in Tales From Virdura, a collection of flash fiction stories that take you deep into the world and the lives of the characters who inhabit it.
Read More