About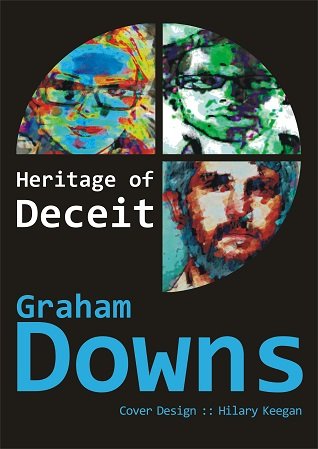 Heritage of Deceit
While surfing the Internet at work, Lloyd believes he's found a relic from an old genocide. If he's right, the artefact would be worth a ton of money, and it will give lots of people closure when they find out what really happened to their families. But there's one problem. The artefact--if it really exists--is in the possession of Carla, a shy woman in the company's Accounts Department, and she never lets it out of her sight. Lloyd seeks the help of his friend and fellow employee, Robert, whom Carla is desperately in love with. Will Robert agree to use Carla's feelings for him to get information about the mysterious object?
Videos
Book Trailer
My Interview with IndieAuthorLand
Free Sample, Read by the Author
Reviews
This is a well written short story. The dialogue between Lloyd and Robert is realistic and their plans develop quickly and move the story along nicely. A great short story.
5 out of 5 stars. I was entertained, enjoying a quick read that was able to surprise me a bit. I recommend you pick it up, I cannot imagine you will be disappointed. Buy it, love it and share widely my friends.
The ending was great. A very perfect unhappy ending. Life isn't always peachy after all, and this story closes all the ends in that perfect kind of sudden yet fulfilling ending that you get from short stories.
Loved it what a good read !!! Had me completely hooked.
... this might be one of those books that deserve a second read.
This was a delightful short read. I kept on reading, wanting to know what happened, how the story was going to end.
I liked the plot idea and the story moved fast, an enjoyable quick read, and the kind of thing I would like to see in a collection of bedtime stories for a quick read at the end of the day.